Advanced Relationships : DataMapper ORM - User Guide
If you are new to Datamapper ORM, please start here to get Datamapper The ability to view, edit, and query using extra columns on relationship join tables. But as you can tell, I want to push back a bit against this ORM hate and thus are faced with mapping that back to relations for the database. Orm package, the data mapper helps you define relationships between table data gateways so you can retrieve Record objects with all their related rows.
Well I've learned to always avoid saying "always". One exception that comes to mind is when you're only reading from the database. ORMs are complex because they have to handle a bi-directional mapping.
MODERATORS
A uni-directional problem is much easier to work with, particularly if your needs aren't too complex and you are comfortable with SQL. This is one of the arguments for CQRS. So most of the time the mapping is a complicated problem, and you're better off using an admittedly complicated tool than starting a land war in Asia.
But then there is the second alternative I mentioned earlier - can you avoid the problem?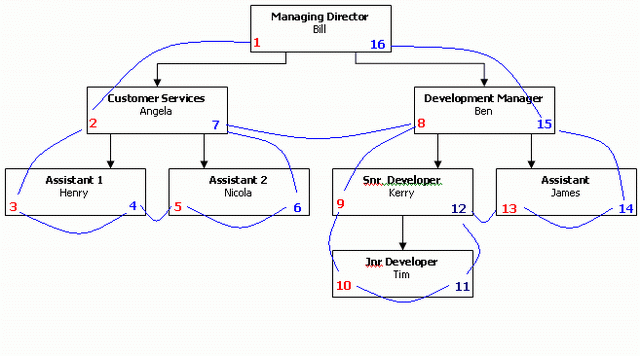 Avoiding the problem To avoid the mapping problem you have two alternatives. Either you use the relational model in memory, or you don't use it in the database. To use a relational model in memory basically means programming in terms of relations, right the way through your application.
In many ways this is what the 90's CRUD tools gave you. They work very well for applications where you're just pushing data to the screen and back, or for applications where your logic is well expressed in terms of SQL queries.
Some problems are well suited for this approach, so if you can do this, you should. But its flaw is that often you can't. When it comes to not using relational databases on the disk, there rises a whole bunch of new champions and old memories.
In the 90's many of us yes including me thought that object databases would solve the problem by eliminating relations on the disk. We all know how that worked out. But there is now the new crew of NoSQL databases - will these allow us to finesse the ORM quagmire and allow us to shock-and-awe our data storage?
If you have an application problem that maps well to a NoSQL data model - such as aggregates or graphs - then you can avoid the nastiness of mapping completely.
This is, I think, a viable route to go - hence my interest in increasing our understanding of NoSQL systems.
But even so it only works when the fit between the application model and the NoSQL data model is good. Not all problems are technically suitable for a NoSQL database. And of course there are many situations where you're stuck with a relational model anyway.
Maybe it's a corporate standard that you can't jump over, maybe you can't persuade your colleagues to accept the risks of an immature technology. In this case you can't avoid the mapping problem. So ORMs help us deal with a very real problem for most enterprise applications. It's true they are often misused, and sometimes the underlying problem can be avoided. They aren't pretty tools, but then the problem they tackle isn't exactly cuddly either.
I think they deserve a little more respect and a lot more understanding. I have to confess a deep sense of conflict with the Vietnam analogy.
At one level it seems like a case of the pathetic overblowing of software development's problems to compare a tricky technology to war. Nasty the programming may be, but you're still in a relatively comfy chair, usually with air conditioning, and bug-hunting doesn't involve bullets coming at you. But on another level, the phrase certainly resonates with the feeling of being sucked into a quagmire. But the approachability of open source tools meant they became dominant. I like this phrase so much I feel compelled to subject it to re-use.
Indeed in many cases you shouldn't think of building a behavior-rich domain model at all, but instead use Row Data Gateways that are just the relational tables wrapped in simple objects. I appreciate the feedback and encouragement Find similar articles at these tags. The flagship package in the Atlas family. Orm package, the data mapper helps you define relationships between table data gateways so you can retrieve Record objects with all their related rows.
What's the difference between Active Record and Data Mapper?
Supports all database drivers for PDO. Docs Code Why Atlas? Atlas helps developers to get started about as easily as they would with Active Record for their persistence model, and provides a path to refactor more easily towards a richer domain model as needed.
What Is A Persistence Model?
Mapper Configuration — SQLAlchemy Documentation
A persistence model is a model of your database, not your business domain. More specifically, it is an object-oriented representation of the tables and rows in the database. Very often, a developer does not have a good, clean domain model to work with, especially early in the project.
But there is almost always a database of some sort. Atlas models that database structure so you can use it more easily in PHP code. Why Use A Persistence Model? A persistence model alone should get your application a long way, especially at the beginning of a project. The Row, Record, and RecordSet objects in Atlas are disconnected from the database, which should make the refactoring and integration process a lot cleaner than with Active Record.
Because Atlas works with your database schema as-it-is, and not as-the-ORM-thinks it-should-be, Atlas is a very good fit for projects with pre-existing databases. Indeed, Atlas supports both composite primary keys and composite foreign keys -- for some legacy systems, composite keys are absolutely necessary. How Does Atlas Work? At a high level, Atlas is mini-framework built from a stack of packages, where any "lower" package can be used indepdendently of the the ones "above" it.
This means you can pick the exact level of functionality you need right now, and expand to the next greater set of functionality only as is becomes necessary. The package hierarchy, from bottom to top, looks like this: Pdo provides a database Connection object and a ConnectionLocator. If all you need is convenience wrapper around PDO with fetch and yield methods, this is the package for you.
Query is a query builder that wraps an Atlas. If you just want to build and perform SQL queries using an object-oriented approach, the Atlas query objects can handle that. Table is a table data gateway implementation that uses Atlas. Query under the hood. If you don't need a full data mapper system and only want to interact with individual tables and their row objects, this will do the trick.